121 paw-fect puppy programme
Home   >   Puppy Classes   >   In Person
Can't get to in person classes or just feel you want an expert in your pocket for the first couple of months?
If you are looking for clear, calm training methods that you can easily fit into daily life, then you have come to the right place…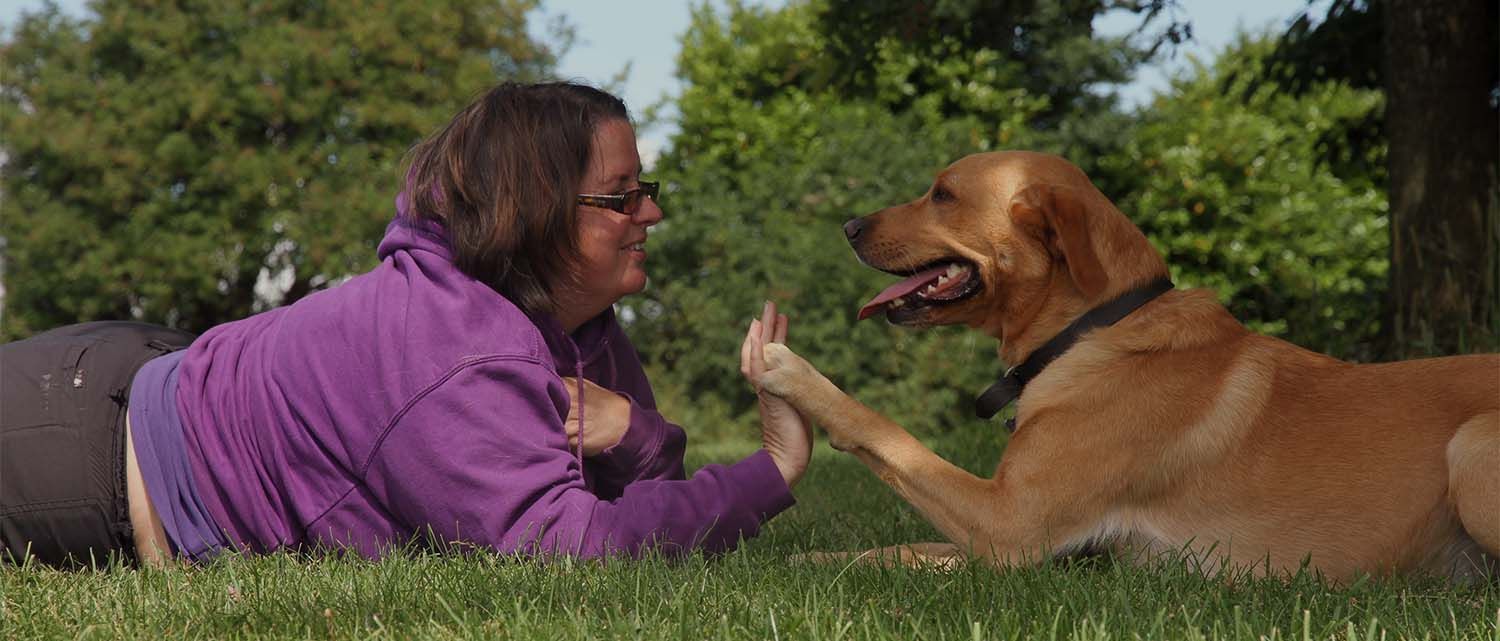 From choosing the right puppy, navigating those first few days, to training that sets you up for life with the best version of your dog - our 1-2-1 PAW-FECT PUPPY PROGRAMME is perfect for you. 
We start with an initial home visit to cover your requirements and all you want from your puppy. We look at your individual circumstances and then create a schedule that works for you.
This is followed by five practical training sessions, including:
Socialisation

Loose lead walking

Settling and alone time
Recall 

Problem prevention

Plus more including FREE goody box, training pouch and treats
We will be in regular contact in between sessions and all training is backed up with video tutorials for you to refer back to meaning everyone can get involved. 
What people say about our Paw-fect Puppy Programme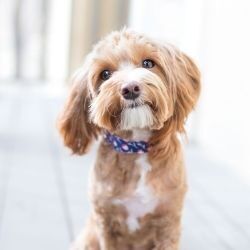 "We've been working with Clair and our puppy Pippin for a few months. He was a little scared of other dogs and people. Clair has been fantastic, she took the time to understand our situation and outlined some really impactful training. She is supportive and is always on hand when you need reassurance, also providing useful practical and easy to follow advice. The outdoor sessions we did together were really useful and Clair has taught us so much about dogs.
Since working with Clair, Pippin has come along so well - we can now let him play with other dogs happily and he doesn't bark at people on walks plus he engages with us more too, we've got him loose leading and occasionally off lead too! I am so glad that we contacted Clair, she's been a huge help and we wouldn't be where we are today with her guidance. Plus Pippin loved working with her too and her understanding and connection to dogs is amazing! We'd highly recommend Clair and can't wait to sign up for some of her classes and learn even more!"
- Georgina, 1-2-1 puppy customer
Grab our "Help I've Got A New Puppy" Survival Guide for free, today (usually £17)!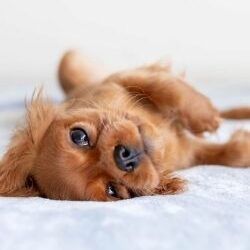 Not ready to commit just yet? We understand! But, we still want to help you and your puppy by providing you with some value.
Sign up to our mailing list and you will receive our complimentary Puppy Survival Guide straight into your inbox, instantly. We give you all you need to know on making your first 7 days count. Includes sleep, feeding, toilet training, chewing and much more!