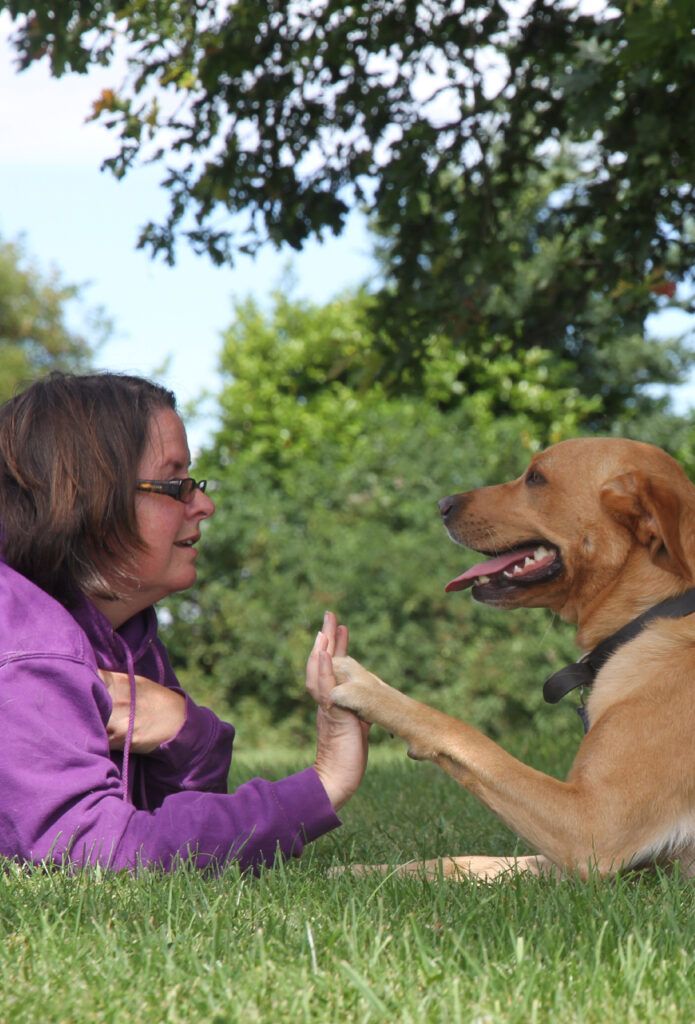 Talk to the Paw was born in 2008 from my love of dogs and passion to make a difference to dog owners, like you.
The feelings of isolation, fear, confusion and failure from living with my own reactive rescue dog, Jake, are something I never wanted other dog owners to feel. 
Having had the privilege of raising my own puppies, I also understand the emotional rollercoaster of excitement and overwhelm, the fear and anticipation and that sudden realisation of the responsibility you have taken on. 
My mission at Talk to the Paw is to connect with you, dog owner and your family. No matter who you are or who your dog is, I can work with you to create the dog, that your dog is capable of being. 
I promise I will do this by listening, empowering you and giving you the best knowledge and tools that I have. 
I could tell you about all my qualifications, committees I serve, organisations I belong to and experience training other trainers, but that won't make any difference. Please feel free to ask if you need this information or are just curious.
You may meet members of my loyal team:
Jo, my right hand woman during all classes
Dave, my partner who is the best dog trainer I know
Alex, my foundation who builds everything in the background and will hate that I have even given her credit here!
So… reach out via my contact page and come and tell me all about you and your dog. I'd love to help, and if I can't, I'll be able to pass you to someone who can. 
Can't wait to hear from you,
C x