All Things Puppy With Talk To The Paw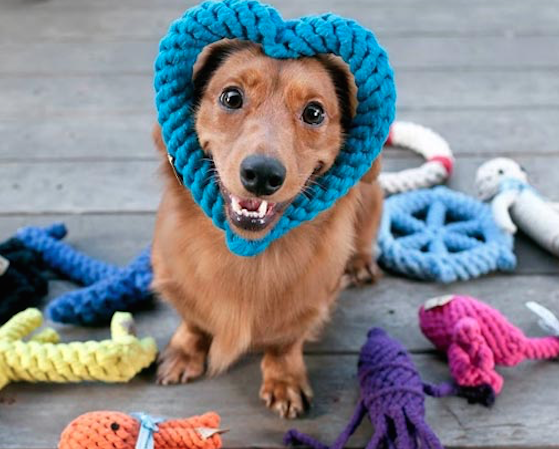 Congratulations on your new family member!
We know from experience how exciting and terrrfying raising a puppy can be in equal measure!.
Sleepless nights, puppy biting and toliet training can all lead to the puppy blues. Then there's the whole socialisation thing, the terrifying zoomies.
And what about leaving them alone?
Raising a puppy into a adult dog you can be proud of is never as easy as it looks on the tin.
Why not get some help?
Looking for something more?
Having a trainer working with you alongside raising your puppy means that we can tailor training to your unique situation.
Our 121 Pawfect Puppy Programme does just that.
Have a look at the page or drop Clair a contact form to find out more
The Rapid, Reliable Recall Formula
Even though you cant mix with others. Don't panic!
Each week we guide you on a special field trip with your puppy.
Learn how to safely socialise your unvaccinated puppy - no more waiting for those vaccinations to be complete.
Introduce your puppy to the world, safely and positively creating awesome experiences so you can take them anywhere.
The Loose Lead Walking Blueprint
Our weekly challenges are great if you have children who want to get involved.
We use enrichment to create separation times, allowing your puppy to settle by draining their mental and physical buckets.
Accelerate your puppys' brain grow rate through problem solving, frustration tolerance and use of breed specific outlets.
The Perfect Problem Prevention Prescription
Our weekly problem prevention games give you positive solutions to common problems; jumping up, stealing and chewing.
Learn how to be proactive instead of reactive to those things you don't want your puppy to do.
Get the whole family being consistent.
Let your puppy think and make great choices for themselves.
Can't get to classes or not in our area?
Our Puppy Power syllabus is availalbe as a follow along online course.
Follow along at your own pace and share with those involved in raising your puppy.
Have a look here
Wondering about a small one? If it's not quite time for your puppy to come home with you or your thinking of getting a new puppy, check out the following resources which we hope will be useful to you.
Looking for a quick bit of advice?
Can't find the answers anywhere?
Need some reassurance?
"Pick My Brain" in a high-value, information-intensive phone call that allows you to begin to get unstuck quicker, diagnose your problem and start to solve your frustrations by pointing you in the right direction. I will listen carefully to understand the issues you're experiencing with your dog, ask you further questions and end with reassurance, clarity, actions and next steps. Pick my brain sessions are not designed to solve your problem, they will set you off in the right direction. Only £30 for 30 minutes.