FREE How to Have A Happy Dog Guide
Sign up to our mailing list and we will give you all you need to know on hot to raise a happy dog that you can take anywhere and be proud of!
Canine Play the Right Way aka Play Like A Dog
Posted on 27th March 2023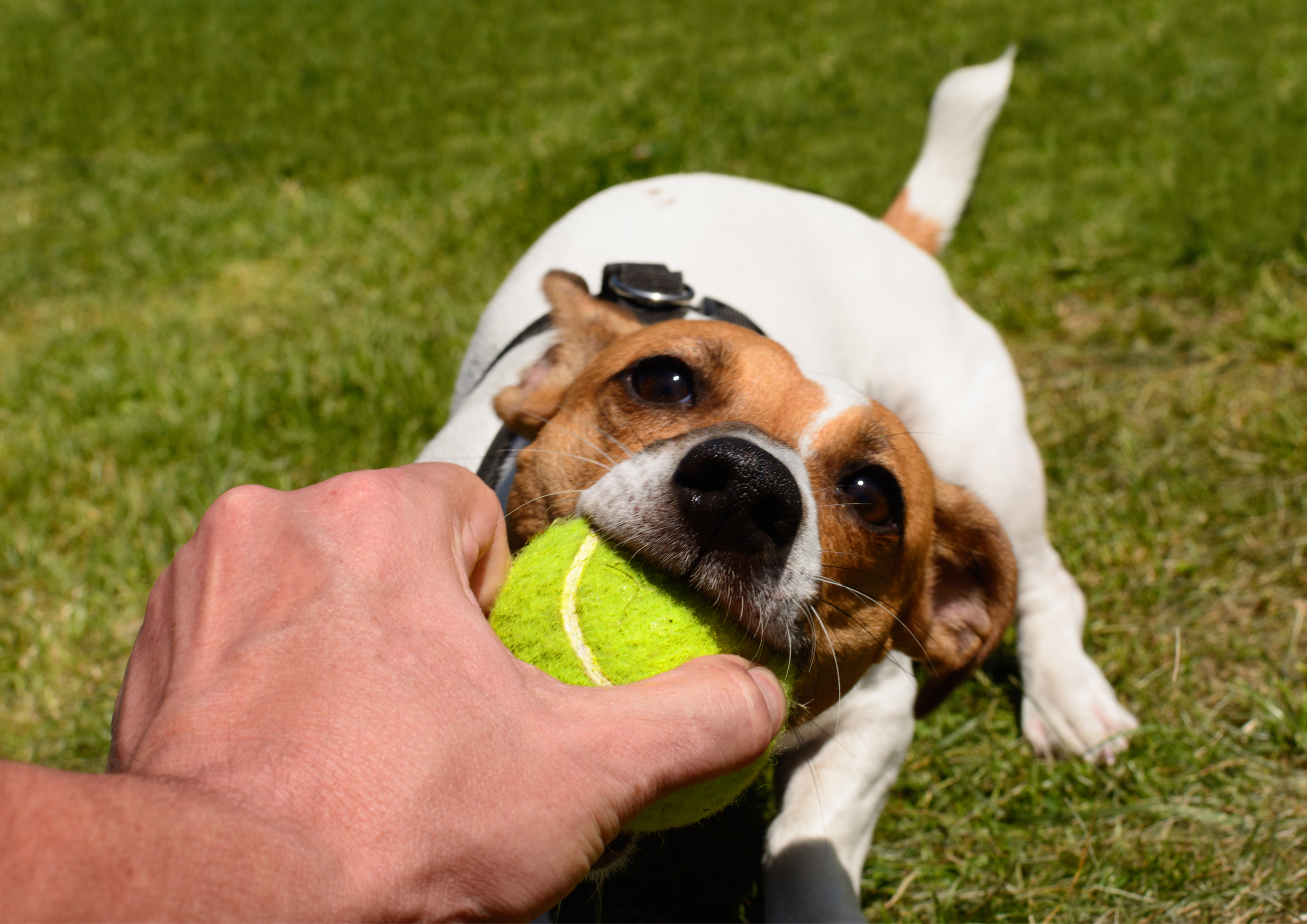 Most evenings in our house, you will find us playing board games. Any visitors that we have must join in. We love it! They break the ice and also teaches us a lot about the people we are playing with. Are they sneaky? Are they smart? Are they tactical?
Playing with our dogs is an underused relationship builder. Play is the absolute fastest way to build a bond of trust and fun with your dog. It also gives us a lot of information about them and vice versa.
If we take a look at the Hierarchy of Dog Needs, we can see that in order to play, a dog needs to feel safe and be socially secure. Often, dogs don't play. This is more common in dogs who were born abroad or who have come from abusive or deprived backgrounds.
These dogs will need specialist help. But, for most of us, our dogs will want to play.
The idea of teaching people how to play with their dog sounds strange but, the truth is, many people don't know what to do and simply give up when their dog does not retrieve the ball they threw.
Play is a rehearsal of what we call predatory sequence behaviours.
This sequence is see or hear - stalk - chase - grab bite - parade/possess - kill bite - dissect.
The full sequence is not present in all breeds and you will see this when you play. This means we will need to adapt how we play according to the dog we have.
Some dogs will love to tug, others to chase. Some will love running around with something and others stalking an item.
The important thing is that we learn what our dogs love. Take a look at this video to see what motivates your dog.
You can then use play as a reward for things such as recall.
Add some simple rules and play, it's the best way to have fun with your dog!