FREE How to Have A Happy Dog Guide
Sign up to our mailing list and we will give you all you need to know on hot to raise a happy dog that you can take anywhere and be proud of!
The Benefits of Dog Sports
Posted on 16th March 2022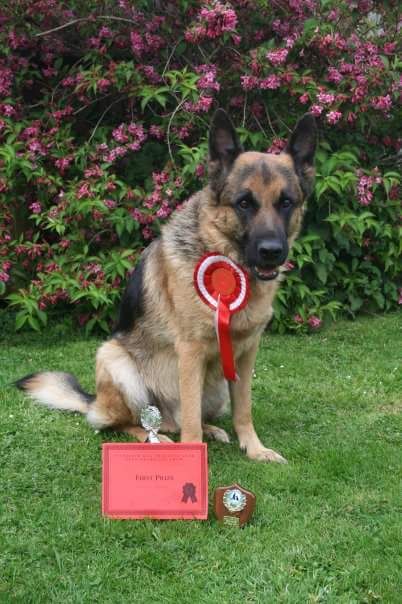 This month, on our social media, we have been examining some of the sports you can do with your dog. From mantrailing to Rally Obedience, we have looked at over 20 sports. Who knew there were that many? 
So, why are there so many sports you can do with your dog? Well, because they are beneficial for both us and our dogs in many ways. Here are just a few….
Increasing your bond
Most of our dogs were bred to do a job of work for us humans. Some chase fast, some control movement and some sniff things out. 
Working at a sport requires team work and this needs a bond. As well as your dog learning to respond to you, you must learn how to read and respond to your dog. Noticing changes in their ability, body language and behaviour when training, means that you become much more aware of your dog on a daily basis. 
They enjoy hanging around you in anticipation of the good fun you have together. 
People who do sports report being much closer to their dogs than those who don't. 
Increased control and obedience
Many people start sports because they want to tire their dogs out and see how much fun can be had. 
But.. the truth is that to send your dog around an agility course or be able to send them to search for something, there needs to be a basic level of control both on and off lead. 
Foundations that all sports will require are being able to focus around distractions, remain still for periods of time and remain calm when excited or frustrated. 
All sports will start you off at foundation level and work on these skills but things will be much easier if you already have them in place. 
Mental and physical wellbeing
As well as increasing the bond between you and your dog, training for sports drains their mental brain buckets and leads to improved mental wellbeing. Just like humans who participate in team sports are much less likely to suffer from depression, our dogs benefit in similar ways. 
Of course, to be able to take part in dog sports, dogs need to be in great physical condition. We can't expect an overweight, rarely exercised dog to be able to jump a set of jumps any more than we can expect a human in the same condition to run a marathon. 
Keeping your dog fit for sports, feeding them a healthy diet and making sure they have regular treatments such as massage or physio, not only makes them physically more robust but also allows them to live longer, meaning you get to spend more years with your best friend.
The Power of a Group
As well as the mental benefits for our dogs of taking part in sports, there are huge benefits for the human side of the equation. 
Alongside the feelings that come with progress, achievements and success, the benefits of taking part in group social activities is huge.
Making friends, creating support networks and creating friendly rivalries is so good for us, giving us chance to switch off from the daily grind. It gets us fitter, pushes us to accept challenges and may even get us out of the house when the easier option is staying in. 
Perhaps some of the best friendships you have ever had are waiting for you in a dog sport somewhere…. Give one a try 
Goals and ambitions
Studies in human psychology suggest that those who live their lives in a fulfilling and purposeful way are those who have and strive towards goals.
It may be a goal to get fitter, become self employed or run a multi figure business but there is lots of evidence that when we become focused on goals, and create actionable steps from our dreams, we stop doing time wasting things and procrastinating over the small things. 
Dog sports helps us set goals and achieve them. It could be a small goal like being able to let your dog off the lead and have them stay with you or it could be levelling up your competition level. 
If we stay focused and also let our dogs show us when they are ready, rather than pushing them too hard, we can create beautiful successes. And most of us love the feeling of achieving a goal, it is human nature, after all 
Check out our Facebook Page to see some of the dog sports you can try in your local area